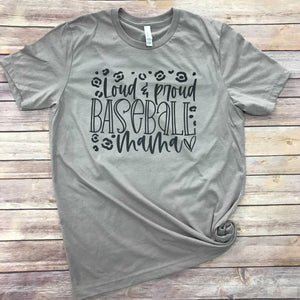 We love all the Loud & Proud Baseball Mama's out there!
Shirt colors can be changed!
Screen print Design
*Please allow 14 business days for this order to be process.
**If this item is out of stock, we will contact you to determine size/style/color change so that the order may still be processed.
***Shipping carrier delays are out of our control.